We serve the Worthington area as truly a one-stop shop and would like to become your top choice for auto body repair.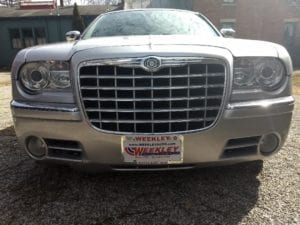 Choosing a provider for your auto body repair can feel like an overwhelming process. Your insurance company might recommend options to you, but as you start to obtain estimates on the repairs, you might notice that the totals vary drastically between shops. As you choose your preferred auto body shop, the best thing to do is ask questions and make sure you understand what each item is on the estimate and why it's necessary for the repair of your vehicle.
If you are looking for an auto body repair shop serving customers in the Worthington, Ohio area, bring your car into us at Kevin's Car Repair & Body Shop LLC for a free estimate. We do more than just fix scratches and dents, since our list of services includes paint touch-ups, collision repair, alignment and tire replacement, oil changes, heating and air conditioning repair for your vehicle, and much more. We serve the Worthington area as truly a one-stop shop and would like to become you top choice for automotive service.
We have found over the years that there are several factors that can impact the cost of repairs on your vehicle. For example, if you get an estimate that is very high, you may want to take a closer look at each line item to make sure you aren't dealing with a dishonest repair person who is trying to take advantage of you. On the other hand, a very low estimate might not be taking the extent of the damage into account, leaving you with other vehicle problems that don't get fixed like they should. This repair job might only fix surface-level issues and ignore underlying problems, or the auto body repair may be completed using low-quality parts. Unfortunately, this may leave you feeling like you are stuck choosing between two types of services that don't match your needs or your budget.
Rather than worrying about whether you should go with a high or low quote, you can rely on us at Kevin's Car Repair & Body Shop LLC to provide honest pricing with our free estimate, and we won't sugarcoat your repairs, charge you too much for a standard service, or leave you feeling like you've paid too much when it's all said and done. We believe the quality of our work speaks for itself, and you'll feel confident you have chosen the right place for all your auto body repair needs and for your budget.
When it comes to auto body repair, our experts will take the time to do the job right. We work efficiently to minimize the amount of time that you are without your vehicle, and we will work closely with your insurance company to determine coverage and how we can maximize your repairs and servicing. We do everything we can to ensure that your vehicle is returned to you quickly and in great condition, so it is safe and enjoyable to drive once more. Visit or contact us today for more information.
---
At Kevin's Car Repair & Body Shop LLC, we offer auto body repair services to those in Westerville, Columbus, Worthington, and Mid-Ohio.