At Kevin's Car Repair & Body Shop LLC, we offer a wide range of professional & affordable auto repair services in Westerville, Ohio and surrounding areas!
Auto Repair Services in Westerville – Our automotive repair services include oil changes, shocks & struts, alignments, tune-ups, brakes, air conditioning and heating systems, exhaust systems, tire mounting and balancing, computer diagnostics, batteries, timing belts, and much more.
We can get the job done right and make sure you're safely back on the road in no time.
We offer auto repair services for all makes & models – including Audi, Volkswagen, and many more.
Audi Repair – Our commitment is to make your Audi perform like new and last longer. We offer everything it needs from a major service to an oil change and tune-up.
Auto Repair – If you are looking for an honest auto repair shop that truly cares about your vehicle and family, stop on by and say hello.
Volkswagen Repair – When you bring your Volkswagen to us, you won't ever find us studying the owner's manual because we are totally familiar with the construction, components and operating systems of all VW models.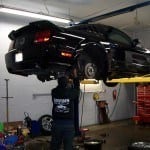 Shocks and Struts – Your shocks and struts should always be inspected by an auto repair shop at least every 12,000 miles. To get your shocks and struts inspected today, visit us at Kevin's Car Repair & Body Shop LLC in Westerville, Ohio.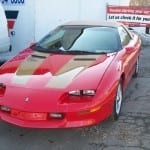 Air conditioning & Heating – If you come out of your car drenched in sweat or are shivering so badly you can't shift gears, visit us at Kevin's Car Repair & Body Shop LLC in Westerville, Ohio.
Oil changes – We're the best and most efficient repair shop to come to for routine auto maintenance.
Brakes Services & Repair – Are your brakes making squealing or clunking noises? When you step on the brake pedal, does it sink too deeply into the floor, or is it too firm? We can fix all these brake problems and more.
Wheel Alignment – A proper four-wheel alignment requires precision that only the most modern equipment can provide. Visit us at Kevin's Car Repair & Body Shop LLC in Westerville, Ohio for diagnostic testing and an alignment.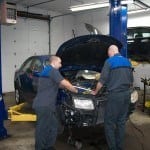 Reliable Auto Repair – We recognize how vital your vehicle is to your everyday life, so when something goes wrong, we promise to get the job done quickly, efficiently, and affordably.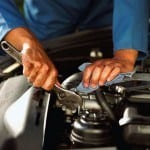 Reliable Engine Repair – We have earned a reputation for being honest and fair, so you can feel confident that you are getting the best engine repair in Westerville, OH at the fairest price.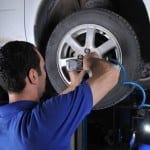 Tire Replacement you can trust – Don't put you and your family's safety at risk when we can take care of your tire replacement in Westerville, OH at an affordable price.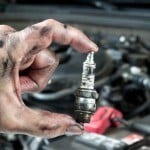 Reliable Vehicle Tune-up – At Kevin's Car Repair & Body Shop LLC in Westerville, OH, we will make sure that all necessary maintenance and vehicle tune-up services are done on the right schedule for your car.
To learn more about our reliable auto repair services, contact us and we will gladly help you with your car repair needs.