If your car is dented and dinged up, you probably don't get very excited about driving it. While our auto body shop can get rid of major imperfections, there are a few things you can do consistently to prevent minor dents and dings from getting in the way of your car's appearance: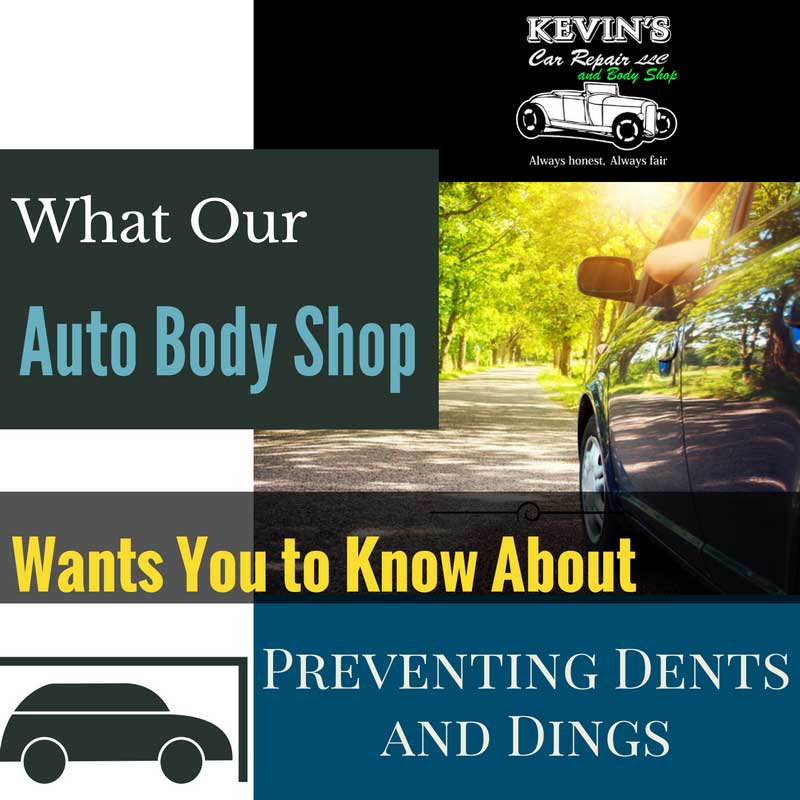 Keep your car in the garage—If you have a garage, use it. The more time your car spends in the garage, the less time it will spend exposed to harsh weather and other cars.
Park smart— You probably already realize that most dents, dings, and scratches happen in parking lots. To preserve your car's exterior, our auto body shop recommends trying to park as far away from other cars as possible. While you might have to walk a little bit further, this can greatly reduce of the risk of someone slamming their car door into yours or your car getting hit by a rogue shopping cart.
Avoid bad weather—At our auto body shop, we've seen tons of cars damaged by severe storms. While hail is often the culprit, high winds can kick up dust, twigs, and small stones that can damage your car's paint job. Whenever possible, park your car inside the garage or in a covered parking space, especially during storms.
Keep things off your car—How many times have you set something on top of your car while you were finding your keys or buckling one of your kids into their car seat? Even though this might be convenient, anything that gets set on top of your car has the potential to damage its finish.