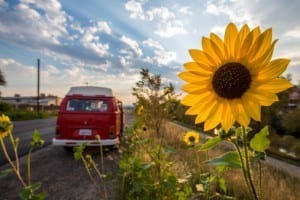 Let's face it, when it comes to fun, cruising down the road in your Volkswagen is hard to beat. But when it comes to repair, finding someone who can do a quality job can be tricky. Parts have to be imported, and the design is different than most other cars around. So when it comes to Volkswagen repair, you want someone who knows how to take good care of your car.
You don't want just an average repair shop; you want someone who specializes in Volkswagen repair, who has the experience and the knowledge to quickly and correctly identify the issue—not someone who will need to pull out the manual the minute you leave. You may ask yourself the question, "Since the car is made in Germany, do I have to travel to Germany to find someone who can do a quality Volkswagen repair?"
Guess what? We have the answer to your question. The simple answer is, "No." First off, remember that routine maintenance of your Volkswagen may significantly reduce the need for repair. However, sometimes repairs become necessary even if you've been consistent in your vehicle's maintenance.
When you find yourself in need of quality Volkswagen maintenance or repair and would rather not take your car on a trip to Germany, call us at Kevin's Car Repair LLC. We are located in Westerville, Ohio—so much closer (and more cost-effective) than a trip to Europe. We specialize in Volkswagen repair. So you can set your mind at ease, knowing that we will get your Volkswagen up and running smoothly again quickly. And once we've got it going, you can get back to cruising down the road in your treasure.