Give us a call today to set up an automobile repair visit for your Audi or Volkswagen in Westerville, OH.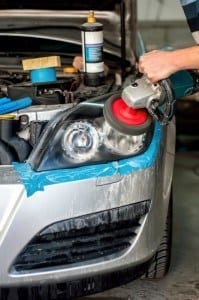 Automobile Repair in Westerville – While most automobile repair centers can handle a variety of makes and models, it can be helpful to go to one that really knows your specific vehicle. At Kevin's Car Repair & Body Shop LLC in Westerville, OH, we have the expertise in all vehicles, but we have gone a step further when it comes to Audi and Volkswagen vehicles.
We have invested in state-of-the-art technology and computerized diagnostic equipment for Audi vehicles, and we have developed the thorough understanding needed to perform automobile repair on Volkswagens – even the older models.
We know that if you own either an Audi or a Volkswagen, you likely have an intense adoration for your vehicle and want it to be in only the best hands possible. We understand that, and we genuinely respect these cherished vehicles. We also enjoy working on classic cars, and we're up to the challenges that these vehicles present.
You won't see us have to consult your owner's manual for any of these vehicles when it comes to automobile repair because we know them inside and out. We will care for your beloved vehicle as if it were our own.
We handle a wide range of automobile repair services including shocks & struts, air conditioning & heating, oil changes, tune-ups, brake services & repair, tire replacement, engine repair and wheel alignments. We're always honest, always fair, and always knowledgeable. Give us a call today to set up an automobile repair visit. We know you won't be disappointed!