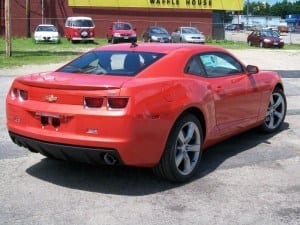 When the temperatures get really hot, you run the air conditioning in your car to stay comfortable while driving. However, car air conditioning can decrease your car fuel's efficiency. Luckily, there are some ways to use your car air conditioning more efficiently.
Turn the air conditioner on and off – One of the best ways to improve the efficiency of your car air conditioning is to run the air conditioner at the lowest temperature and then turn it off once you are comfortable. When you start to feel hot, just turn the air conditioner on again for a few minutes. If you set your car air conditioning at the highest possible temperature, it will run less efficiently.
Change the filter – It is a good idea to change the air conditioning filter regularly. If it is clogged with smoke, dust and pollen, only some of the cool air will reach your body.
Park your car in the shade – Always park your car in the shade when possible. If you do this, the car air conditioning will have to do less work to cool down your vehicle when you turn it on again. If you can't park in the shade, use a sunshade in the windshield.
If you follow these simple tips, your car air conditioning will run more efficiently. If it is still not running efficiently, you should consider getting a professional tune up.
Need service on your car air conditioning in Westerville OH? Give us a call at Kevin's Car Repair LLC. Our mechanics have years of experience and can handle any repair job, big or small. At Kevin's Car Repair, we are always honest, always fair!