If you are looking for professional and fast collision and body repair in or near the Westerville area, call our auto body shop to get started.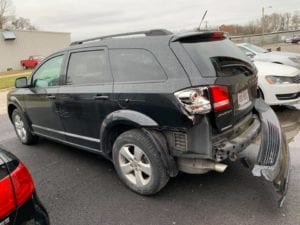 When you need auto body work, it can sometimes be difficult to determine which shop will provide you with the best services at the best rates. You don't want the work to be cheap because it's done poorly, and you don't want to overpay for something considered a standard service.
At Kevin's Car Repair & Body Shop LLC, we offer a variety of services at our auto body shop, including free estimates, collision repair, dent repair, paint touch-ups, and restorations. All of our repairs come with a customer satisfaction guarantee. We have many years of combined experience doing auto bodywork and paint. Also, each of our staff members is experienced in performing various auto body services. We will always work to make sure your car is in top-notch condition, in terms of both safety and appearance.
When you bring your car into our auto body shop, you'll quickly see that we don't skimp on any repairs, and we will do the job right from start to finish.
Our staff can handle anything from small dents and dings to major accidents that require extensive bodywork. We know that the way your car looks and runs is important to you, and we'll pay extra close attention to detail so that your car looks and operates as good as new.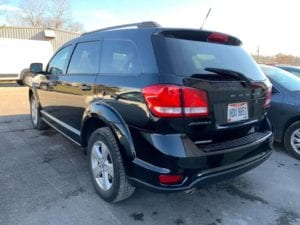 When it comes to choosing an auto body shop, you may already know you have a number of options. While some places promise very low prices, you tend to get what you pay for in terms of quality of work and materials used for the repairs. People rely on their vehicles to get themselves and their loved ones around safely, so it's important to choose an auto body shop that will do the job correctly instead of cutting corners to save time or money. At Kevin's Car Repair & Body Shop LLC, our major focus is on quality, and we'll make sure to return your car to you in better condition than it was in before it needed servicing.
In addition, you can trust us at Kevin's Car Repair & Body Shop LLC to work with any insurance company when you've had an accident that requires car repairs. At our auto body shop, we are committed to providing our Westerville, Ohio customers a stress-free repair that gets your car back to you as quickly as possible.
If you are looking for professional and fast collision and body repair in or near the Westerville, Ohio area, call our auto body shop to get started. We think you'll see why we are your premier service provider for all your auto body work needs, and we look forward to serving you.
FAQs About Our Auto Body Shop
We understand the stress of needing automotive repairs, whether due to a collision or something else, which is why we focus on ensuring we meet your needs in a timely and efficient manner. We also know you have a lot of questions about what services we offer to meet your vehicle's needs, what insurance companies we work with, and more. The answers to the questions we're commonly asked are detailed below.
What services does your body shop offer?
We can help you with a variety of services, including collision and dent repair, as well as paint touch-ups and restoration. In addition, we offer free estimates, and our services come with a satisfaction guarantee. It's our goal to ensure your vehicle gets the best possible care, so you feel comfortable when we're finished.
Do you work with insurance companies?
We've worked with countless insurance companies throughout the years, helping you with your claim so you can get back on the road in no time. We do what we can to provide you with a hassle and stress-free experience.
What is your typical turnaround time?
The length of time it takes for repair is dependent on how bad the damage is and how busy we are. Fixing minor problems might take a few days, but bigger jobs will take longer. When we initially assess your vehicle, we'll provide a timeline so you have an idea of how long it might take. Also, we'll provide communication throughout the process, so you know how the repair is progressing.
---
At Kevin's Car Repair & Body Shop LLC, our auto body shop is proud to serve those in Westerville, Columbus, Worthington, and Mid-Ohio.
Similar Services we Offer: