We offer affordable and reliable break repair & inspection services in Westerville, OH!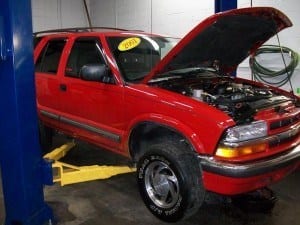 Brake Repair Services – At Kevin's Car Repair & Body Shop LLC in Westerville, Ohio, we can diagnose and fix all brake problems and get you back on the road quickly and safely.
Are your brakes making squealing or clunking noises? When you step on the brake pedal, does it sink too deeply into the floor, or is it too firm?
Are the brakes vibrating, grabbing, pulling, or dragging?
Our amazing break repair services can fix all these brake problems and more.