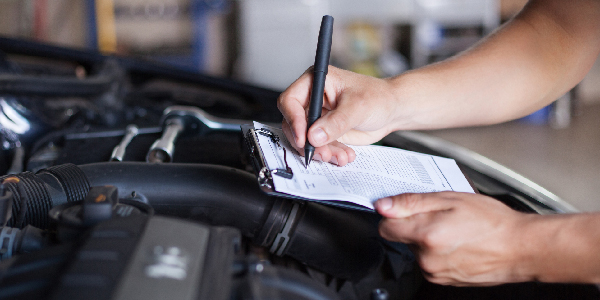 Maintaining your vehicle is critical to the overall performance and lifespan of your car. Getting regular oil changes and tune-ups is recommended to keep your car running smoothly, but what about when something goes wrong? When the brakes start making a screeching sound, a warning light is on, the air conditioning is blowing hot air, or any other problem arises, these are all signs you need vehicle repair. At Kevin's Car Repair & Body Shop LLC, we offer a number of vehicle repair services.
Tire Replacement is one repair that people do not commonly see as a repair. Worn tires can cause your car to not ride smoothly and can affect your car's alignment.  Tires that are old and have worn tread can also cause the tires to blow while you are driving which can cause severe damage to you and your vehicle.
Air conditioning and heating repair is also something our specialists at Kevin's Car Repair & Body Shop LLC can help you with. We can get your air conditioning and your heater in top working order so you are as comfortable as can be while in your car no matter what season it is!
We also offer a variety of vehicle repair services for your shocks and struts. If you have a problem with bottoming out, excessive bouncing, uneven tire tread, or steering problems, these signs can indicate a problem with your shocks, struts, or both.  hocks and struts are what make the ride in your car comfortable, so don't settle for an uneven and bumpy ride!
Additionally, we offer a variety of engine repair services.  We offer full engine tune-ups, oil changes, and engine maintenance.  Keeping your engine in pristine working order is critical to your vehicle's performance. You will get better performance, fuel economy, and it is better for the environment because you will have cleaner emissions. A well cared for engine will also extend the life of your vehicle.
If you are in need of any vehicle repair, please stop by Kevin's Car Repair & Body Shop LLC today!  We can help keep your vehicle in great condition thanks to our skilled, highly qualified mechanics.