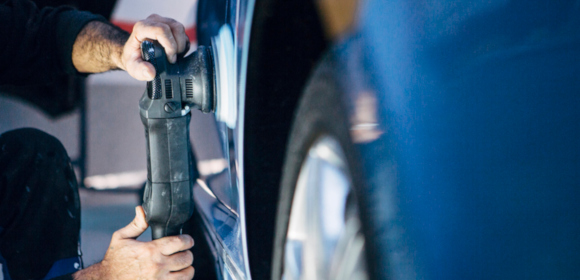 If you've recently bought a new or gently used car, you'll find that you're attentive to even the tiniest dent or scratch. However, after a while, you might neglect these smaller forms of damage. As a car owner, you need to do your best to take good care of the investment that you've made. Some of the maintenance your car requires happens under the hood but taking care of every part of your car is still important. Don't overlook the smaller details.
Below we've explained just three reasons why you may need to get a paint touch-up done:
If you've been in a fender-bender or other small auto accident that scratched your paint
If you've had your car for a while and the paint has faded and lost its luster but want to keep it looking nice and new
If you want to protect your car, a paint touch-up will reduce the likelihood of rust and will protect your car from the elements
Regardless of how old your car is, a paint touch-up is always recommended after having an accident. If you want your car to look good and stay in good condition, then you need to take care of it properly. A paint touch-up can also allow you to re-sell your car for more in the future. Not only are small scrapes and chipped paint unsightly, but by neglecting your car, it will age quickly and not be worth as much. You will also enjoy driving a vehicle that looks nice and functions well if you take care of it correctly.