Although there are ways to extend the life of your car's tires, these methods only go so far, and sooner or later you will need to swap out your old tires for new ones. Here at Kevin's Car Repair & Body Shop LLC, we understand that it can be difficult to tell when your tires are on their last legs, so we have put together this list of three signs that it's time for tire replacement. If any of the things we describe below apply to your tires, we encourage you to give us a call to discuss your options.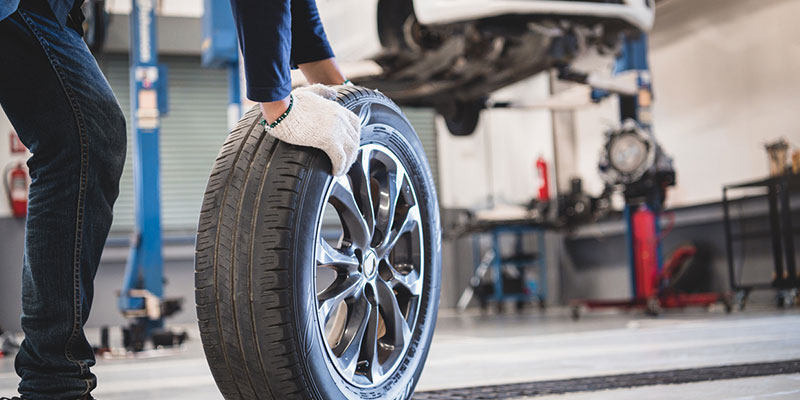 Low Treads- One sign that you are due for tire replacement can be found in the treads of your existing tires. Specifically, if the treads look low, meaning that they are losing their definition and the surface of your tires is getting smoother, then it's probably time to get new tires.
Uneven Wear- Another thing to look at to determine whether you need tire replacement is the level of wear on your tire treads, and how that wear is distributed. Ideally, your tires should be wearing out evenly across their whole surface, but this does not always happen. If your tires are clearly worn out more on one side than the other, then it's time to replace them.
Cracks- A third sign that it's time for tire replacement is the presence of cracks in the rubber. These cracks weaken the overall structure of the tires and make them more prone to blowout, which means that it's best to replace them if cracks start to form.