Many Volkswagen owners are nervous to take their vehicles for Volkswagen repair services anywhere besides a Volkswagen dealership. They might be worried that they'll void the warranty if they take their car somewhere else, or that a mechanic at an independent shop might not be qualified to work on a Volkswagen.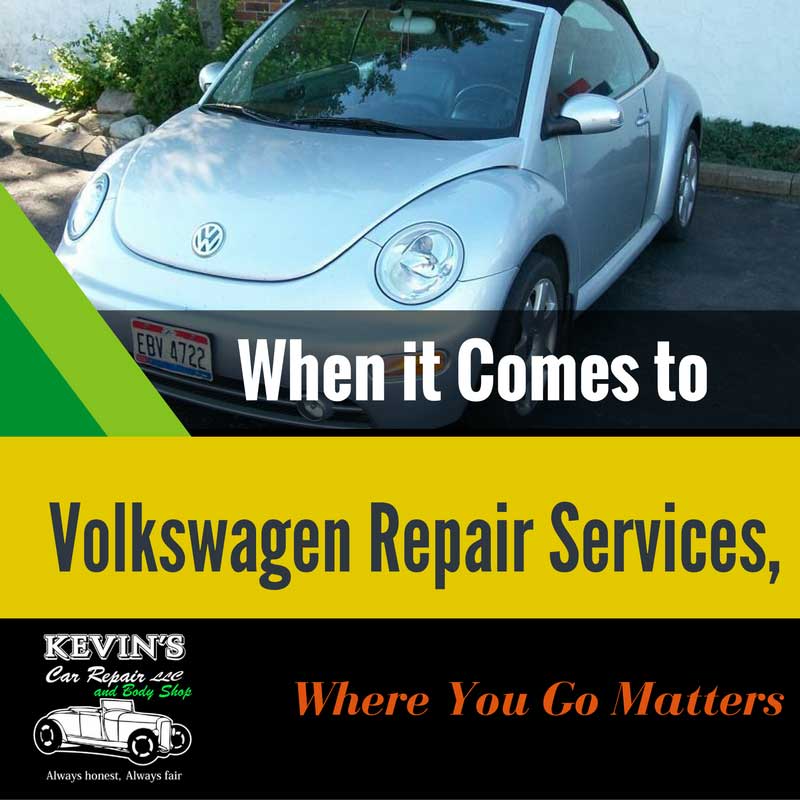 Mostof these fears are unfounded. Car owners are able to take their vehicles wherever they want for services and repair without voiding the warranty. And you don't have to use a Volkswagen dealership, but you also can't use just anybody. Volkswagen vehicles differ quite a bit in design from other vehicles like Hondas or Fords, so you want to make sure the mechanic you choose is familiar with Volkswagen vehicles and is experienced in servicing them. However, if you can find an independent shop where the mechanics are experienced with Volkswagen repair services, you can usually save a lot of money on services when compared to a dealership.
Here at Kevin's Car Repair LLC, we are completely familiar with the construction, components, and operating systems of all Volkswagen models. We have the special tools required for specific Volkswagen models and the experienced mechanics who know what each model requires. We know what problems to look out for and how to help you best preserve the quality of your Volkswagen. So if you're in need of Volkswagen repair services, give us a call, we'll be able to quickly and accurately diagnose any problems and get you safely back on the road!