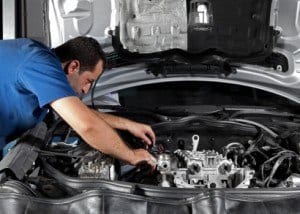 Do you know that your car AC should be serviced every year? This is something that should not be seen as an expense because, in the long term, it's a saving. And did you know that if your AC needs re-gassing, it has a leak? That's a fact, but being told that your AC needs to be re-gassed every year is a myth!
The benefits of decommissioning your car AC and servicing the whole system once every 12 months will enhance its performance and extend its life. Also, retrofitting instead of topping up, or using blended gasses, can reduce future maintenance costs and preserve the system's life.
Many times, repairs do not involve re-gassing. The problem may simply be a drive belt, an electrical fault, a blown fuse or a clogged valve. An accurate diagnosis can confirm exactly what is required before an unnecessary repair commences. With the right information, you can then decide on the best course of action.
A word of warning: be careful about what's put in your system. Certain replacement substances are not only ineffective, but they may void the warranty on the components used in your car AC. That's why you should trust reputable professionals like us – we'll make sure you are always comfortable on the road and that you'll never lose your cool.