A local auto body shop can be a significant asset when keeping your car in its best shape. It's essential to have certain parts of your vehicle regularly serviced to keep your car's value high, and your local auto body shop can be your perfect partner to help you achieve maintenance goals.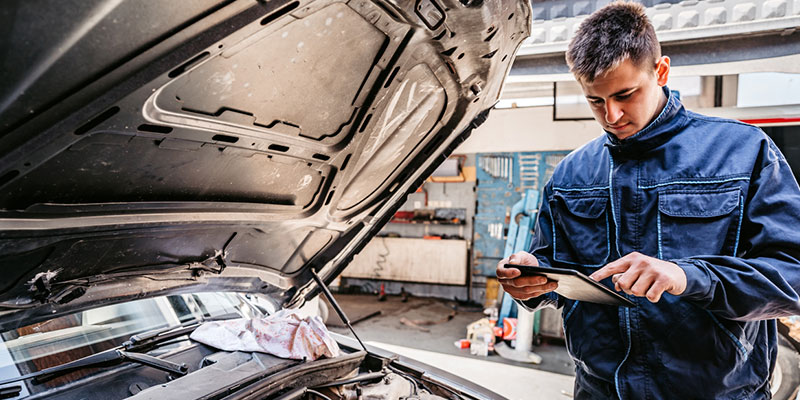 Maintain your engine. Regular oil changes are a must when maintaining your vehicle; some warranties are considered void unless you can provide records of regular oil changes from a professional company. In addition, always inquire about a filter change if needed, and ask for a multi-point inspection at each oil change. This will help catch any problems while in their early stages.
Keep maintenance and repair records. Many warranty companies will ask for these to do repairs, and it is always a good idea to have your car's maintenance records on hand when selling your vehicle. Providing these is a huge selling point for potential buyers.
Rotate your tires. You should have your tires rotated every 6,000 to 8,000 miles to keep them in their best condition. Again, ensure you hang on to your records for tire rotations for warranty or selling purposes.
Don't ignore minor problems. Small problems turn into big problems! If something seems off with your vehicle, have it checked right away at your auto body shop. This could save you money and frustration in the long run.
Our professional service team at Kevin's Car Repair & Body Shop LLC can help with all the above needs. Our records are always up to date, so servicing your vehicle with us is worry-free!