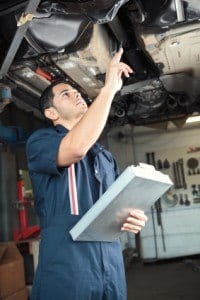 When you have car problems, a mechanic can become your best friend. However, not all mechanics in Columbus, Ohio are the same. Some are really good, and some can be downright awful. Here are some of the characteristics of successful mechanics that you should watch out for:
Honest – It can be very easy to take advantage of a person who doesn't know much about cars. Good mechanics are honest and will not take advantage of a person who needs his or her car fixed. He will not convince someone to get unnecessary repairs. A good mechanic will value his customers' trust and will not try to deceive them in any way.
Communicative – Mechanics need to have excellent communication skills. A lot of mechanic terminology can be confusing, so a mechanic must be able to explain these terms in language their customers can understand. A mechanic will also be very friendly with his or her customers so that they feel comfortable bringing their cars in for repairs.
Detail Oriented – A lot of details go into fixing cars, so a mechanic has to be very detail oriented. If a mechanic does not pay any attention to details, he or she could miss something important while fixing your car.
It is important for mechanics to have all of these characteristics. If you are not sure how to find the right mechanic, consider asking a family member or friend for referrals. And if you are looking for a reliable mechanic in the Columbus, Ohio area, visit us at Kevin's Car Repair. We promise to do all we can to be honest, communicative, and detail-oriented during your car repair job.