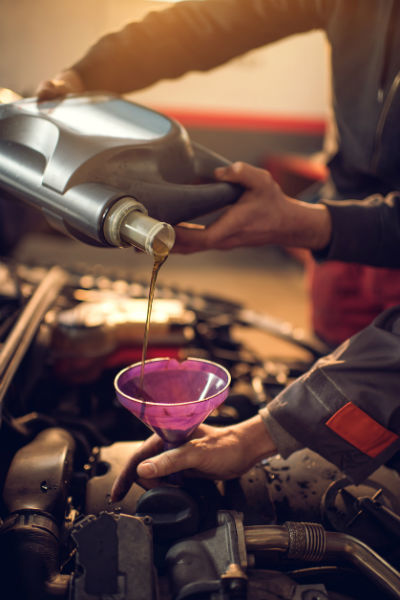 Your car needs oil to run because it protects all the moving parts under your hood and reduces the friction in the engine. For an older car, it is recommended that you get an oil change every 3,000 miles. Even for newer vehicles, you should still have the oil changed at least once every 5,000 miles. There is no harm in having it changed sooner then that, but there is harm in waiting too long. The more often your oil is changed, the less chance there will be of causing damage. Over time, water collects and debris builds up in the oil leading to corrosion. This can cause serious issues with your car, and could mean replacing parts and having to get a new engine.
Ultimately, frequent oil changes extend the lifespan of your engine. This way, you don't have to worry about purchasing a new car sooner rather than later, which can be a significant investment.
Regular oil changes also give our team a chance to check out the rest of your car to see if there are any other issues. This can be just as beneficial as the actual oil change itself because it allows us to identify problems right away and take care of anything that may be wrong with your car.
If it's been a while since your last oil change, don't delay! Give us a call today to schedule your next maintenance appointment.