Your car is one of the most valuable assets you own.  After all, it gets you where you need to go, when you need to get there—everywhere from work to school to the grocery store to the doctor's office.  For this reason, you want to keep it in the best possible condition.  When it runs smoothly down the road, life is good, very good.  Through routine maintenance, you can keep it running down the road smoothly for years.  However, even your best efforts of routine maintenance can't prevent parts from wearing out eventually—luckily those parts can be replaced.  If you've noticed that while driving down the road, your car has a hard time handling bumps and dips (possibly bumping your head because you've bottomed out), you need to have your shocks & struts checked out.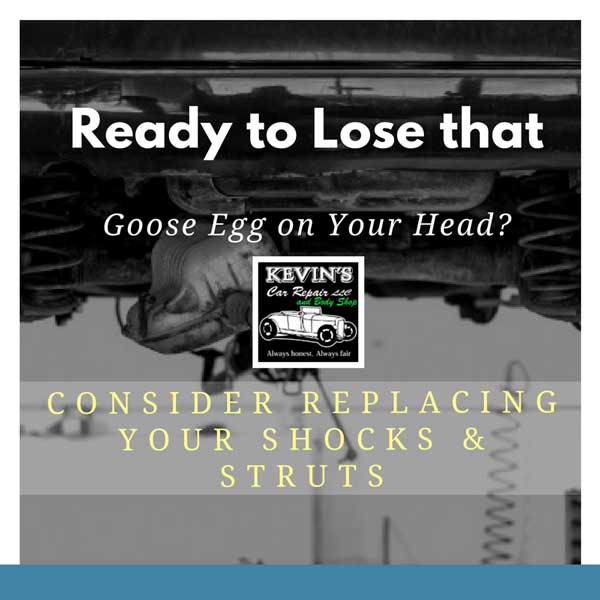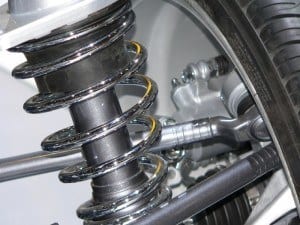 Other telltale signs that you may need your shocks & struts replaced include:
Leaking fluid
Unusual wear on your tires
Visibly damaged shocks & struts
If you choose to continue to drive with shocks & struts that need to be replaced, your ride will probably be bumpy, shaky, unstable and somewhat unreliable.  If none of these options sound desirable to you, you probably want to get them replaced as soon as you notice a problem.  Replacing your shocks & struts will allow you to navigate bumps and dips in the road and allow your car to stop sooner, keep on a straight path, and handle more smoothly.
While the likelihood of giving yourself a goose egg due to old shocks & struts is somewhat far fetched, the benefits of driving with reliable shocks & struts are genuine.  If you've noticed some of the telltale signs of worn shocks & struts, or if you just want a checkup, contact us at Kevin's Car Repair.  Let us help you roll smoothly on your way.