One car repair company is pretty much the same as another, right?  After all, they have the same (or fairly comparable) equipment, experience working on all different makes and models of cars, and the certifications necessary to operate a car repair shop, right?  If you drive a Volkswagen, you know that all car repair shops are not created equally.  Volkswagen is a unique brand that requires specialized care and training to ensure that it is properly maintained or repaired.  When you need Volkswagen repair, you want someone who is familiar with Volkswagen– someone who doesn't need to search the manual to figure out what is malfunctioning on your car and how to fix it.  We specialize in Volkswagen repair and know how to take the best care of your vehicle.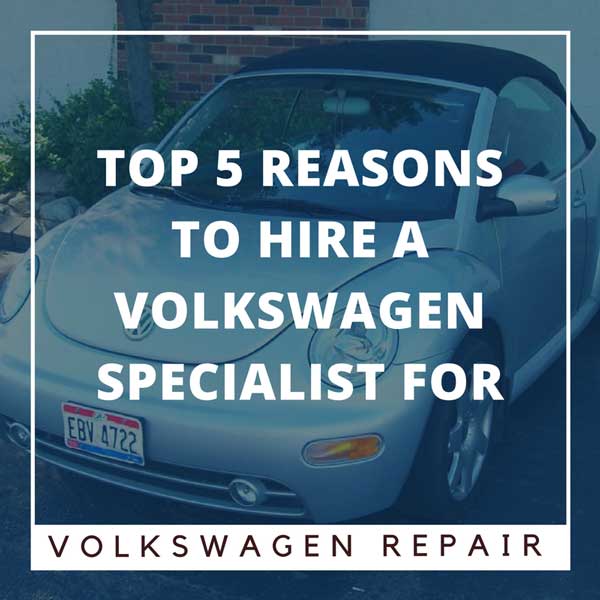 Here are the top 5 reasons to bring your Volkswagen to us when you need Volkswagen repair: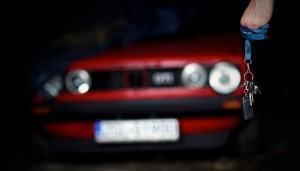 Knowledge: When you bring your VW to us, you can rest assured that we won't be poring over the manual to figure out what is wrong and how to fix it.  We know all of the ins and outs of how Volkswagens run and can determine the issue without confusion or wasted time.
Experience: We've worked with VW for years.  Regardless of the age of your vehicle, we have the experience that allows us to service it confidently and professionally.  So whether you own an older model or one that is brand new, we can take care of your baby.
Time: Since we don't have to spend time searching the manual, we are able to quickly and efficiently service your VW.
Reliability: We know what we're doing, which means that when you ask us to service your VW, you know that the task will be done properly the first time.
Peace of Mind: When you bring your VW to us, you can have the peace of mind that comes from knowing that your vehicle will be worked on by those who have the knowledge, experience and tools necessary to perform a quality repair job.
If you are interested in learning more about our Volkswagen repair services, contact us at Kevin's Car Repair.  Let our knowledge and experience give you greater confidence as you drive your VW down the road.